Dear Painting Friends,
I hope you are all managing to stay safe and well during these strange times. Recently, a few students have contacted myself, asking, when will the painting classes re-start? My response to this question, as you can well imagine, is not straight forward.
I have been in conversation with the appropriate authorities, at all three venues. They have all informed me, that they are continuing to follow the strict Government guidelines, and that the centres may not be open for some time. In the meantime, I will continue to offer my online art services, which several students encouraged me to set up, as they felt it was the way forward.
The online Membership has a supportive following, and I am now encouraging you to get on board, and enjoy these online activities, whilst keeping in touch with your painting friends. If I can do it, with some help from someone who knows, you can too! When you become a member, you will not only have access to online activities, such as painting projects, demonstrations, student gallery, members only Facebook group, but much more. None of this is compulsory, you can take what you want from it!
Go on embrace technology, it's easier than you might think, especially when you know someone who knows !
Keep safe and carry on painting,
Terry
The painting classes are held in three locations on set days of the week; Garstang on Mondays, Preston on Tuesdays and Fridays, and St Annes on Sea on Thursdays.
In these classes I use a simple step-by-step approach to show how a complete novice to painting or an experienced painter, can get effective results using the simplest of means.
The classes cover a range of subjects as shown in the programmes below. Students can attend as many classes as they like. No two classes are the same.
Class sizes are typically between eight and ten students which allows for one-to-one tuition. All art materials and necessary equipment are supplied.
Classes start at 10:00 a.m. and finish at 3:00 p.m. with a one hour break at noon for lunch. Hot drinks and a selection of biscuits are available throughout the day.
Garstang Arts Centre Annual Exhibition
The 2021 exhibition will open for public viewing from the 9th of February to the 4th of March. The exhibition is free to enter and is open to any student who would like to exhibit their pictures.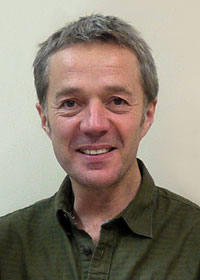 Terry O'Toole
BA (Hons) Fine Art
30 years teaching experience
| | |
| --- | --- |
| 2002–20 | Painting Classes at Garstang, Preston, St Annes on Sea |
| 2000–02 | Freelance art tutor for Action Factory Community Arts Ltd, Blackburn, Lancashire |
| 2000–02 | Supply teacher of Art & Design based in Lancashire schools |
| 1994–02 | Part-time teacher teaching painting and drawing, Blackburn College, Lancashire |
| 1999–01 | Art workshop tutor for the Hobby Craft Group, Lancashire stores |
| 1998–00 | Head of Art & Design at Moorland School, Clitheroe, Lancashire |
| 1994–98 | Art teacher working with disadvantaged children, Lancashire County Council |
| 1992–94 | Art therapist working with terminally ill patients, East Lancashire Hospice |
| 1988–91 | Full-time student of Fine Art, University of Plymouth, Devon |
| 1983–87 | Graphic artist for greeting card company Fine Art Development, Lancashire |